Today, deputy leader Jayda Fransen and I were at Laganside Court in Belfast to present ourselves to the judge.
It was a complete farce: Even though Jayda and I were twenty feet from each other, we were under strict instructions not to talk to each other!
I was standing with about fifteen Britain First activists but Jayda was stood on her own - and there was nothing we could do about it!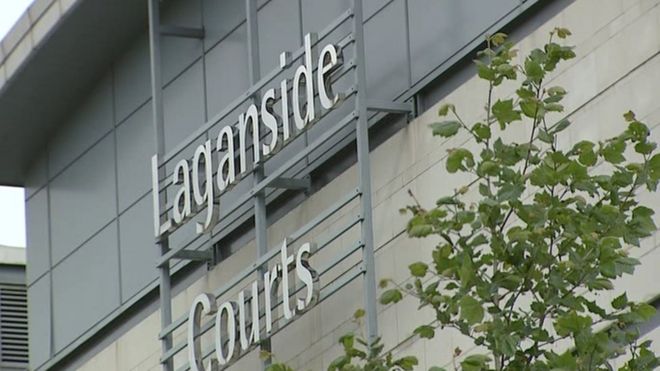 Even if we greeted each other, Jayda would have been whisked away to prison again for breaching her licence conditions.
When we presented ourselves to the judge, it was made clear that our trial for 'hate speech' would take place very soon.
The judge was annoyed at the delays that keep causing a postponement of proceedings and wants to get it over and done with.
This means our trial for hate speech will take place within a few weeks.
Jayda in particular is very nervous that we will be unable to mount a serious legal defence and so we will be sent to prison again.
I do not want that to happen, under any circumstances.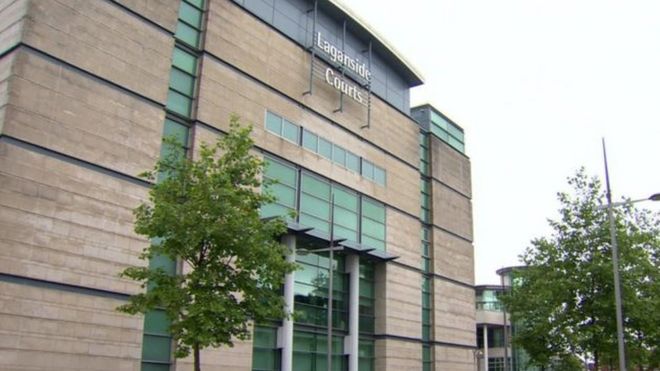 As we explained in a previous email, we have had to switch legal teams and so now we need to 'start from scratch'.
I am very impressed with these legal experts and they are considerably cheaper than our previous team.
Nevertheless, we still need to pay them and we don't have any time to waste.
The consequences for me and Jayda are extreme to say the least.
If we lose in court, the judge could lock us away again for months.
Just as Britain First is taking off like a rocket again, the establishment want to drag us down.
This would be the second time within a year that they would have locked us up.
I am not concerned about being sent to prison, but I do not want Jayda to go back inside.
I have told our new legal team not to make any deals or submit any guilty pleas.
We are going to fight this to the bitter end - we have done nothing wrong.
We have paid our previous legal team big amounts for preparing and handling the case up until this point, so we need to raise just £8,000 for our new barrister and to fight the trial.
I want to fight this latest round of persecution with every ounce of strength we can muster, so will you help us?
We really need your help to raise this £8,000 so we can pay the remaining legal fees.
There is no 'Plan B' - it's a choice between paying our legal fees or going to prison!
Yes, it really is that extreme.
Please find it within your heart to chip in with whatever amount you can - every penny counts!
If you can chip in a tenner towards our trial fighting fund to secure a legal defence, please CLICK HERE.
Yours sincerely,
Paul Golding
Leader, Britain First
Do you like this post?